Gay Asian Twink Sucking Dick on Rocky Seaside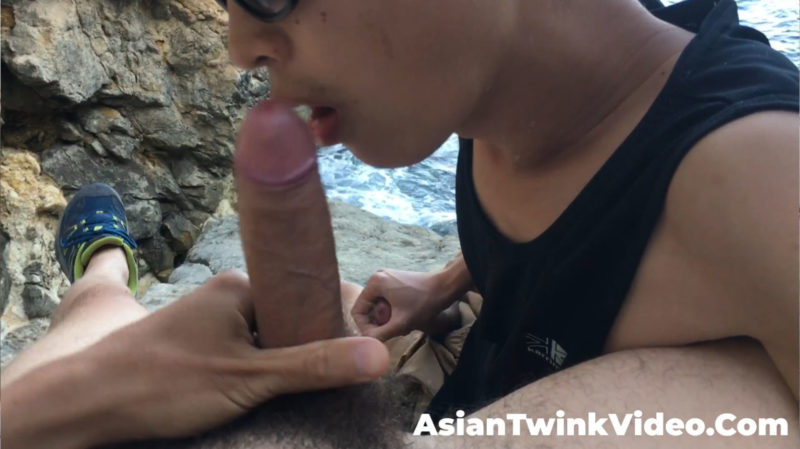 Adventures of Stallion and Bunny – Episode 3
THIS VIDEO IS ONLY FOR OUR FANS. HOW CAN YOU BECOME A FAN?
Join our fan club on Onlyfans.com or on Justfor.fans to see all of our premium content!
Choose one of these options to become a fan:
Join our Onlyfans.com page!
or
Join our JustFor.Fans page!
Become a fan and watch the full video:
---
When two gay friends go hiking…
Hiking by the arid rocky seaside under the Mediterranean sun, you really feel your animal instincts kicking in when all you can hear and see is the tumbling sea and barren rocks.
This late afternoon, we were the two animals crawling on the rocks on our way to check out an unknown part of the bay we're living in. We got to a point where no trace of civilization is left in sight and all we had was each other.
As the sun shifts in direction to shine directly upon us, we were like two lizards looking for a shadow to avoid overheating, and possibly to mate right then and there.
We barely managed to climb down to the rock which is actually the starting point of a ravine with direct access to the sea. We saw boats sailing by in the near distance but we didn't care.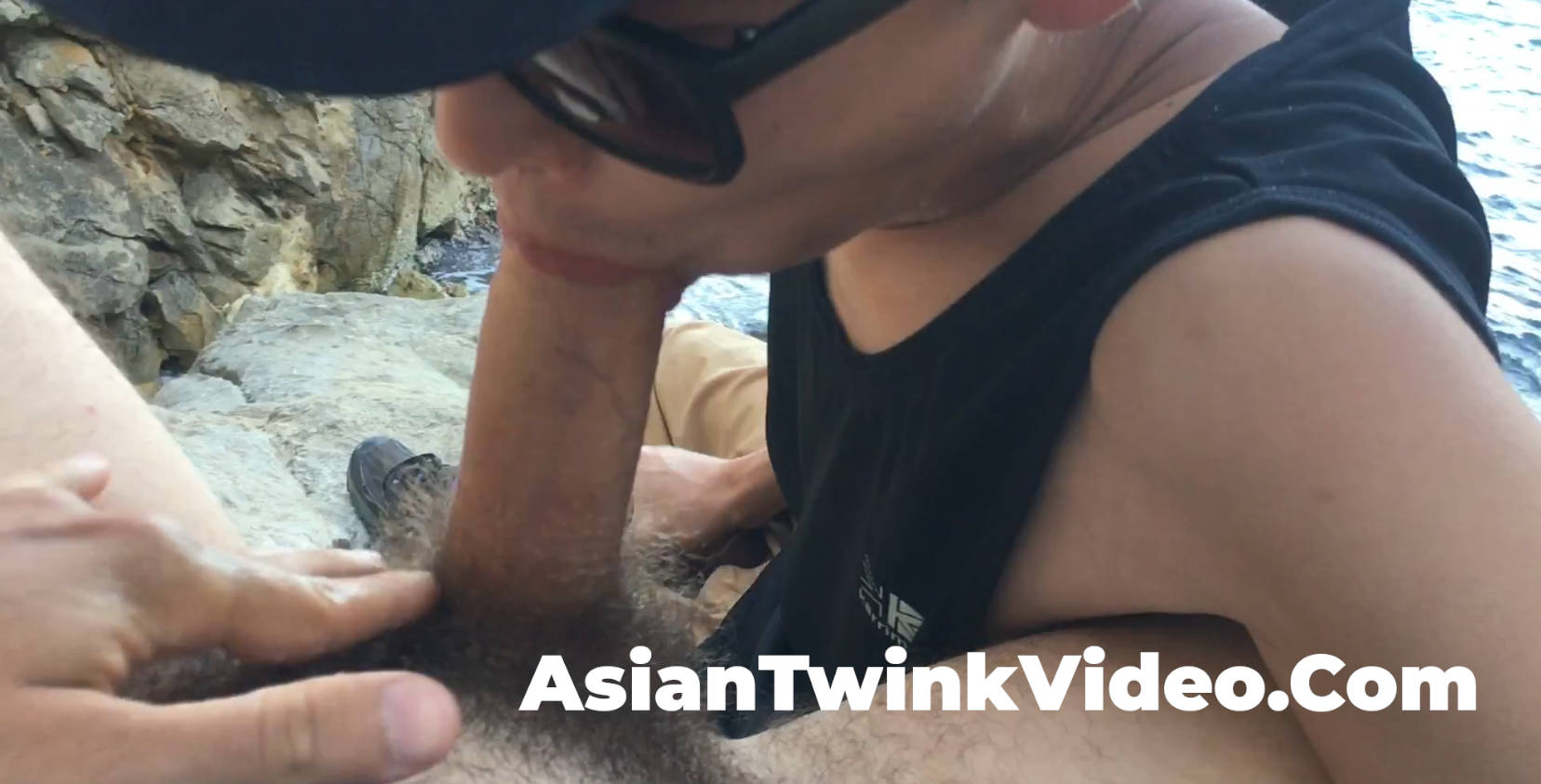 Passionate cock sucking by the sea
Lying on our backs facing the sea on the slopy rock, I turned around to caress my Stallion and finally started to take Stallion's huge cock in my mouth. The idea of blowjob by the sea got us both worked-up and I revealed my erection and started to jerk as I gently blow my stallion's harder and harder rod from the side and tip.
The rhythm of the wave was in sync with my movement up and down, and Stallion got really excited by this idea. He holds me and I respond by getting the hot jock edged closer and closer to the edge.
He started to pulsate heavily as he shot forward from gravity onto my face and mouth, dripping down from his own balls, giving a his Asian sub a facial of jizz. Feeling the salty boiling facial, I exploded at the same time, releasing every libido of that day onto my swimming pants, wetting it to transparent. I licked his juice from his fingers and balls and turned around to admire the Mediterranean and the boats in the distance.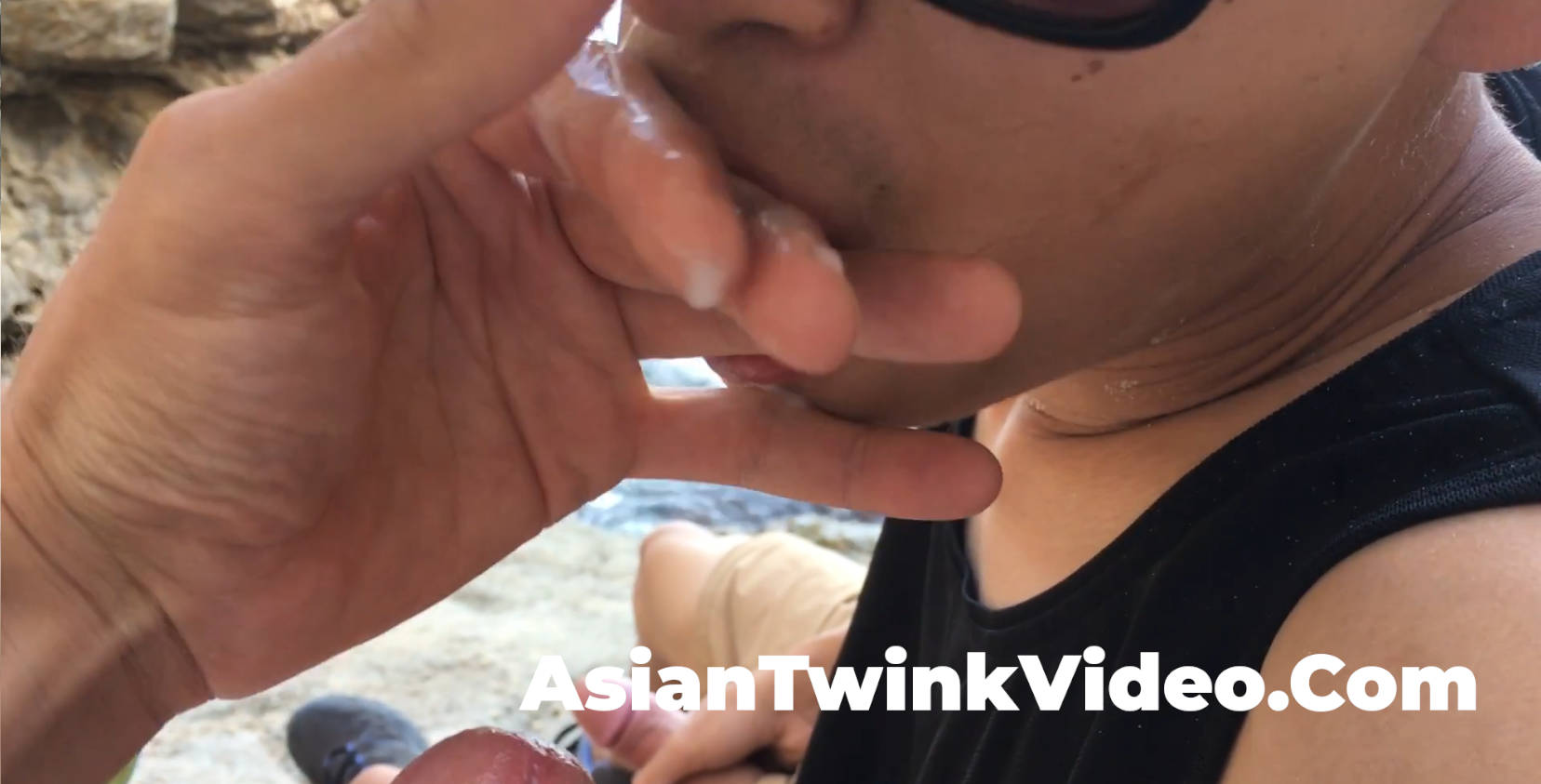 Cum-drenched swimming pants
On the way back we had to ascend back and I was wearing my cum-drenched swim trunks with striking white stains, while Stallion in his bulge revealing shorts, anyone who would saw us could imagine what just happened, but we enjoy an adventure every day and Stallion loves to nourish me with his fresh semen very often…